Our Story
Founded in 2009, G2S Consulting Inc. is a Southern Ontario based consulting firm with offices in Stouffville and Burlington. The G2S service portfolio has its roots in the Environmental Site Assessment and Due Diligence sector and has grown into a multi-disciplinary service provider, assisting our clients in the financial, public and private sectors with Site Remediation, Risk Assessment, Designated Substances and Hazardous Materials Assessment, Hydrogeological, Geotechnical and Materials Testing and Inspection services.
G2S strives to maintain high quality reports and emphasizes strong communication with our clients throughout our projects. Our services and solutions are designed to address our clients' specific challenges in a time-efficient and cost-effective manner.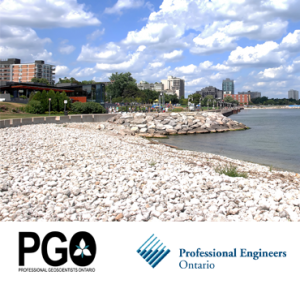 Experience
G2S has completed hundreds of site assessment projects covering the GTA and Southern Ontario, as well as national and international locations.
Our reports are compliant with applicable Regulations and Standards.
We have over 25 years of experience in the GTA and surrounding areas.
G2S reports are accepted by all major lending institutions.
Dedicated project managers for every project are Professional Engineers and/or Professional Geoscientists.


OUR QUALIFICATIONS
Professional Engineers of Ontario (PEO)
Professional Geoscientists of Ontario (PGO)
General, Professional (E & O) and Pollution Liability Insurance Coverage
Qualified Persons as per O. Reg. 153/04 and O. Reg. 406/19
Trained and experienced technicians
Quality Control/Quality Assurance (QA/QC)
CCIL Certified Laboratory